In this article, I'll give you a quick introduction to the Fade In Article Series and what will be included. I will show you in detail what Fade In can do and how it can help you tell your powerful stories as a screenwriter.
If you haven't heard about Fade In yet, it's a professional screenwriting software that handles all of your screenplay formatting, among other things such as outlining, rewrites and revisions.
It pretty much goes head to head with other screenwriting software heavyweights out there, but it costs a lot less.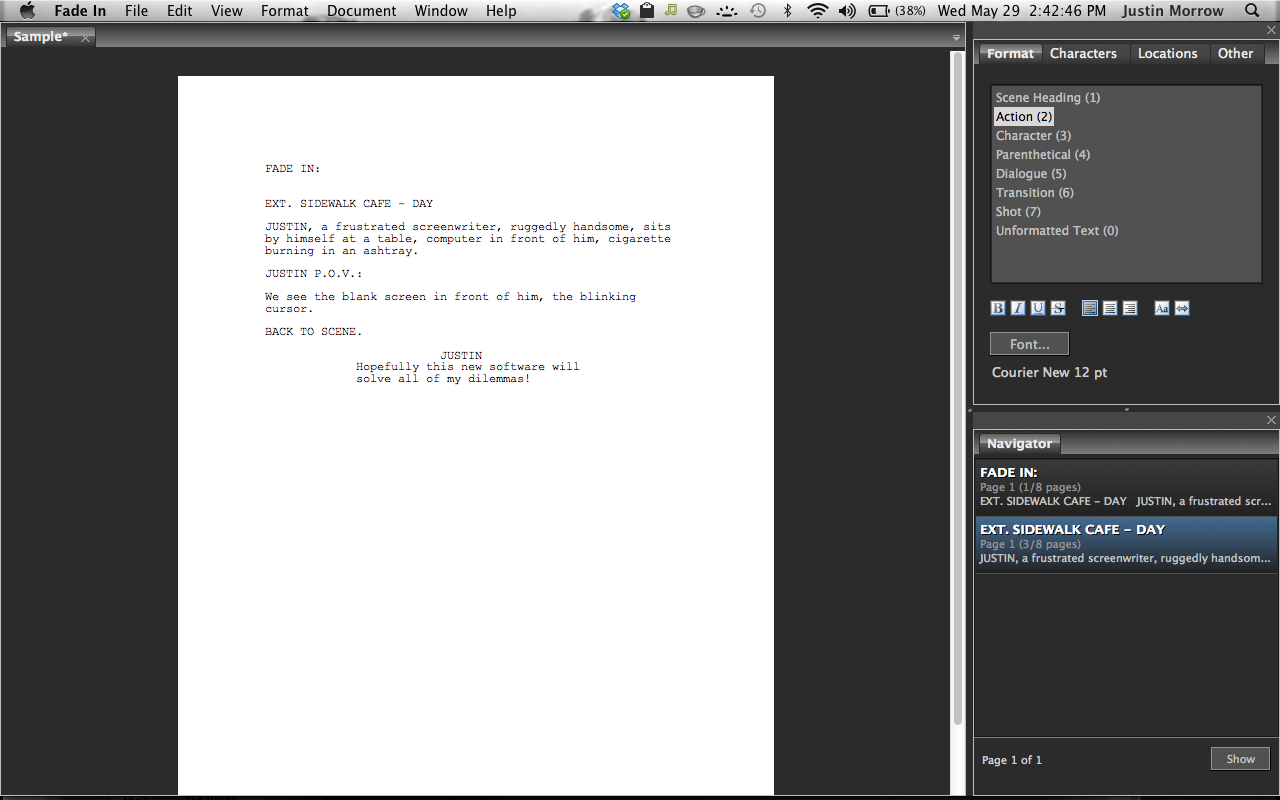 So, lets find out what it really can do and how it compares to other writing solutions.
Speaking of costs, if you want to get Fade In to follow along with me, no problem, go to www.fadeinpro.com and there, click on "Download" and download it for whatever system you're working on.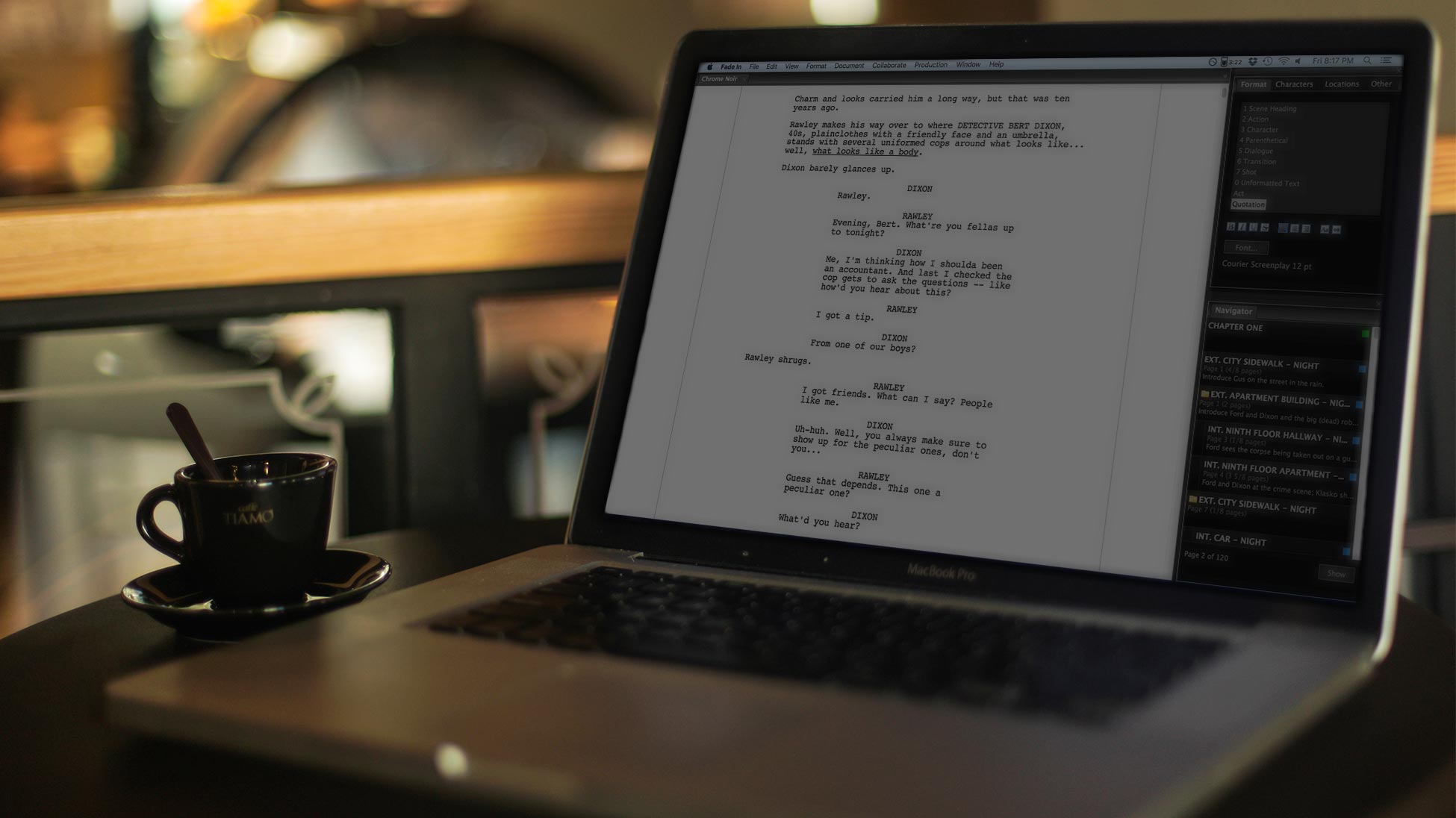 I'm writing on a MAC, but there isn't much of a difference between the two versions. In terms of shortcuts, I'll cover them both for MAC and Windows.
Also, note that I'm working on a demo version here, so everything I do you can do as well without paying anything. And you'll notice, it's quite a lot.
There are a bunch of articles including videos in the "Fade In" section under "Software" up top, or, if you can also go to my YouTube channels and watch the most of the articles as videos there. Use the search bar to search for a specific Fade In topic or go to my playlists to see all Fade In videos at once.
In the upcoming article series you will learn:
The basics of Fade In, I'll give yo a general overview

How to use screenplay formatting and how to change it

How to navigate in your screenplay and how to best organize your content

What kinds of lists you can produce automatically and how they help you stay organized and focused

How you can customize look and layout of your screenplay

How to use the script breakdown and pre-production tools like revisions and reports when you're done with your script and are moving into the pre-production phase

And a bunch of pro tips and tricks that will help you in your everyday writing process
If you want to learn more about different Fade In tools and functions, look for more articles and videos here on writersterritory.com or on my YouTube channel.
If you're missing something, drop me a quick message or comment below and tell me what you've been looking for that I should include in future articles and videos.
If you like this article and you're here for the first time please subscribe to my newsletter. I want to help you find the perfect writing software for you and help you with problems and questions you might have about the software you already own, so you can go back to your writing as quickly as possible and spread the important stories and messages you want to share with others and hopefully enrich other peoples lives.
If you want to get in contact with me, the links are down below, just drop me a message and I'll respond as quickly as I can.
Did you find this article helpful? Please share...