I
In this article I'm going to give you a quick review about the new features of Final Draft 10 that's just been released.
So, if you're unsure whether Final Draft 10 is worth the upgrade, keep reading. You'll get a review of what to expect from the new version and in the end I'll give you my personal opinion why you should use Final Draft or not.
There are quite a few new tools that Final Draft has included, so let's see if the update is worth it.
Let's jump right into it.
Story Map
One of the first things you might recognize in version 10 is the strip at the top. It's called the Story Map. What it does is it shows you the page numbers of your script and the length of your scenes. You can change the page target if you go to "Document – Change Target Script Length".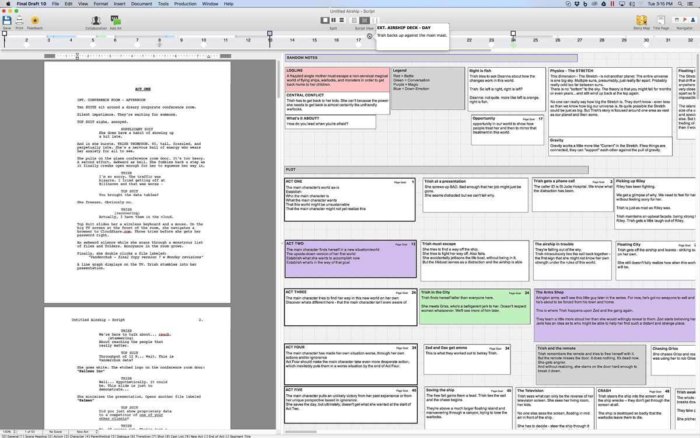 If you hover over the story map you see your scene headlines and double clicking brings you to the corresponding scene.
The story map also shows you where certain points or beats in your story are if you link the notes from your beat board to a certain scene number. Let's see how that works.
Beat Board
Click on the Beat Board icon in the toolbar. The Beat Board is basically something like a cork board of some sort, just without the cork. It's an area where you can put down your notes in whatever order you like.
Double click to add a new note, or beat in that case. You can enter a headline and the tab key brings you to the beat body.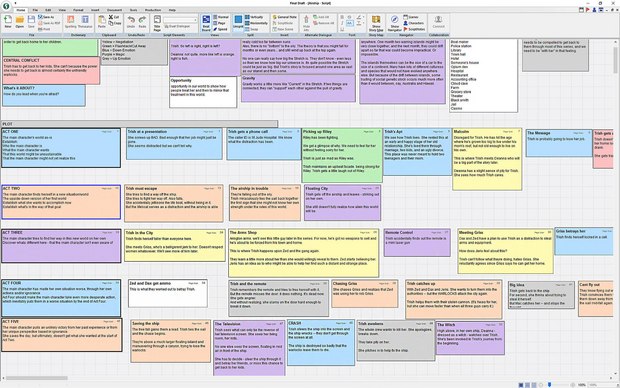 You can also give that beat a colour if you like. Now, if you drag that beat up top into the story map and release it there, it will get linked to that page number. This is especially useful when you know you want to hit that beat at a certain time in your screenplay.
You see the page number displayed in the top right corner of that beat.
You can also add structure points if you right click in the beat board area and choose "New Structure Point".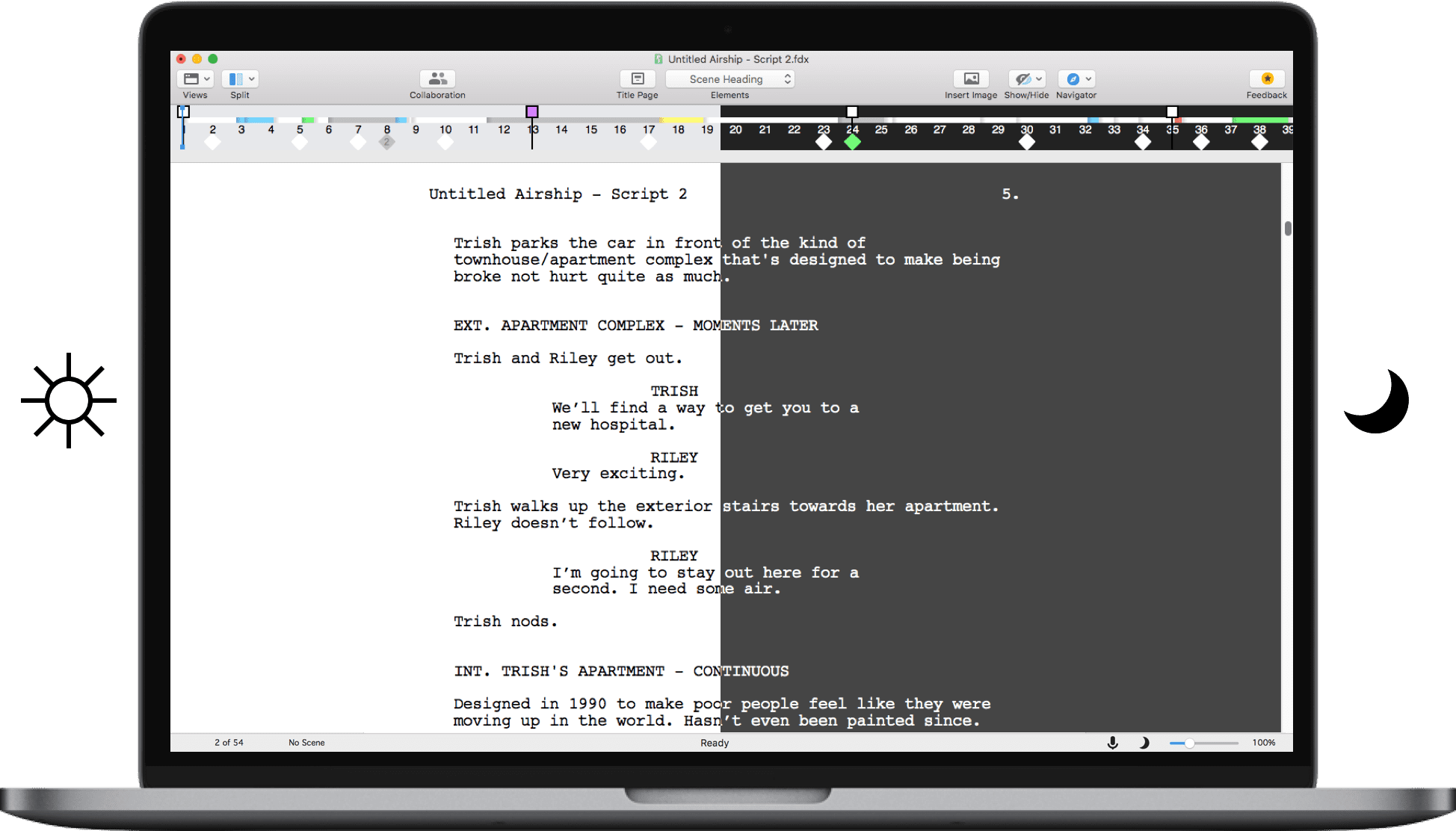 For example when you want to see where your act breaks are. The structure points are shown in your story map as little squares with a vertical line underneath.
What other new features does Final Draft 10 have?
Collaboration
You can collaborate with another writer in real time, which is great if you need to work on the same script and you don't want to swap versions back and forth constantly.
Click on the "Collaboration" button in the toolbar and choose whether you want to host or join a session, and enter your name and choose the script you want to work on.
If you host a session Final Draft gives you a session number that you can pass on to your writing partner to join your session. Or vice versa.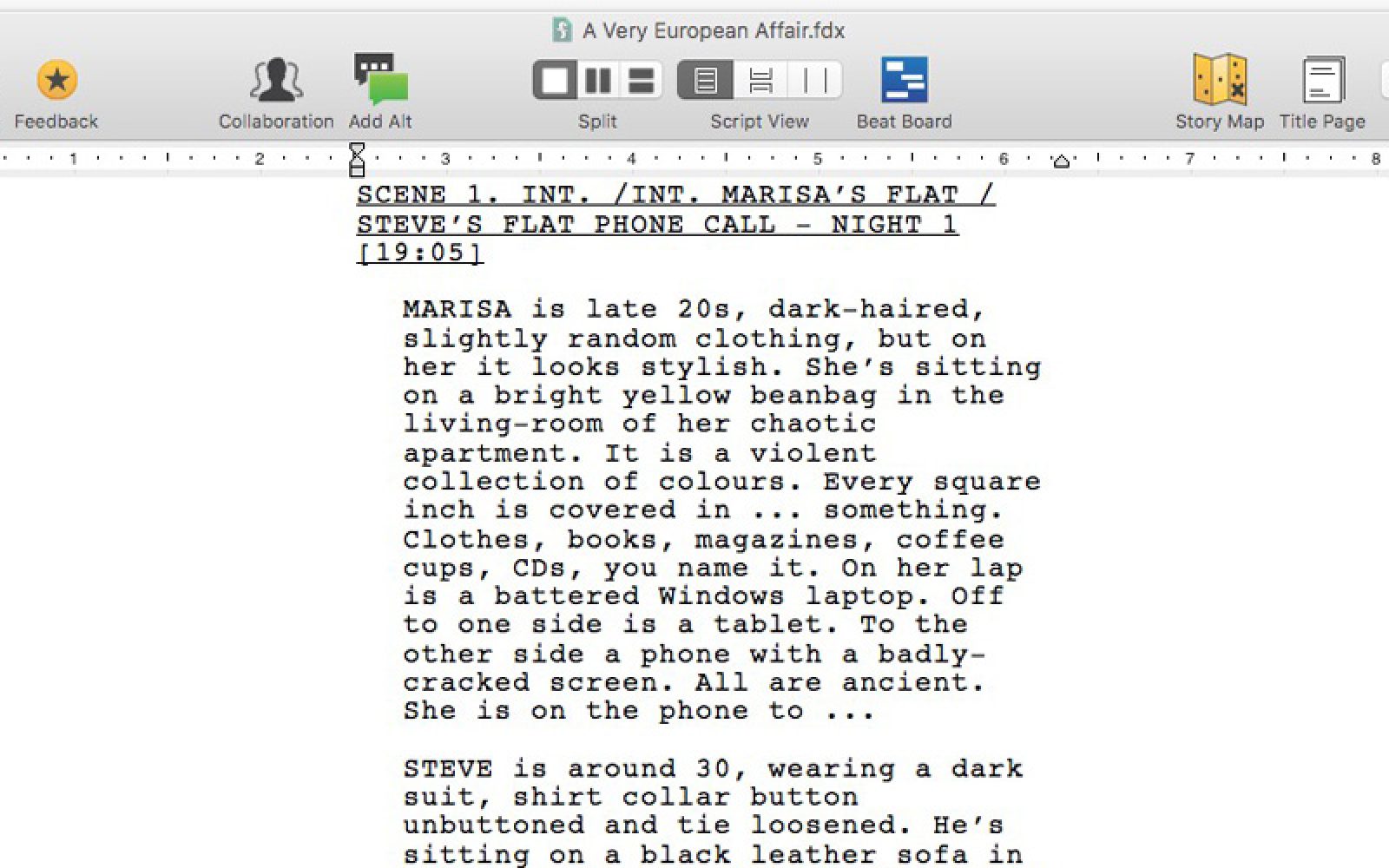 Alternate Dialogue
Another thing that is new is alternate dialogue.
If you're in the dialogue element of your screenplay you see a little "plus" sign appear at the right side. Click that and you can enter another line of dialogue instead of the one that is already there.
This is great for trying different versions and see which one works best.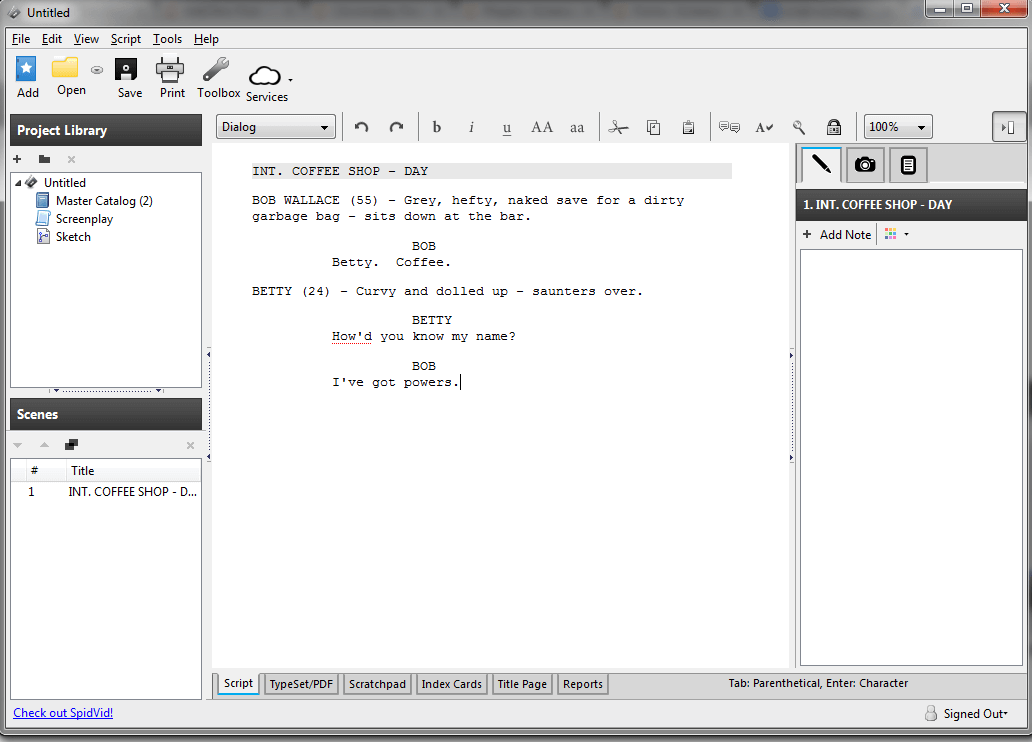 Final Draft shows you how many versions you have on the left side and if you click on that number you can choose the one you want to use from a list. Or you can use the arrows to go back and forth.
Scene Numbering
Another thing that is new in Final Draft 10 is the way you can number scenes. You can choose the scheme that you like best from the scene numbers dialogue if you go to "Production – Scene Numbers".
Conclusion
So, is the new version of Final Draft worth it?
Good question.
Let's put it like this. I like that they added a bunch of new features that help you with developing your outline and your script. I always thought that was one of Final Draft's weaknesses in the past.
I like the story map up top, that's something that is very useful to keep a very basic overview of your story and to see certain beats or structure points.
However, the other additions are more or less just a version of Final Draft putting stuff from other software packages into their own software.
The Beat Board is somewhat similar to Scrivener's cork board or Scapple, both from Literature and Latte. It's not a revolutionary idea per se.
And, it must be said that if you were to buy Scrivener and Scapple together you'd still spend less than what only the update version of Final Draft 10 costs.
Then again, why wouldn't they include tools that are great for writers into their own software. If they're useful, great. It's nice that they did.
I guess it all comes down to what it always comes down to when talking about Final Draft. If you've been using it already and you don't want to switch, I'd say Final Draft 10 is worth it because it gives you very useful new features.
And, Final Draft can handle all the production stuff like revisions, page and scene numbers, and all that. A lot of cheaper software packages cannot do that. So, if you're going through a movie production this might be a good reason for you why you'd want to use Final Draft as your screenwriting software.
However, if you don't need all the production tools, and you're just looking for a software that does the formatting for you and maybe has some tools for outlining and development, there are some cheaper and maybe even better alternatives out there that also can export to Final Draft format.
So, I hope I could give you a basic review of Final Draft 10 and help you with the decision making if you're on the fence about whether the upgrade is worth it for you.
If you like this review and you're here for the first time please subscribe to my newsletter. I want to help you find the perfect writing software for you and help you with problems and questions you might have about the software you already own, so you can go back to your writing as quickly as possible and spread the important stories and messages you want to share with others and hopefully enrich other peoples lives.
If you want to get in contact with me, the links are down below, just drop me a message and I'll respond as quickly as I can.
Have fun writing everybody. See you. Bye.
Did you find this article helpful? Please share...