Trelby is a great free screenwriting application for the PC, so, if you don't want to spend any money and still need a software that can do the screenplay formatting for you, Trelby might be the right choice for you.
I'm planning to include more Trelby articles in the future, so watch out for that.
Okay, so, Page numbers and scene numbers. A Writer's Territory reader wrote in and asked how to do that.
Page Numbers
If you have your script open in Trelby, go to "Script – Headers…". Now, here you can define different strings that you would like to appear in your header.

If Trelby doesn't automatically offer you to include page numbers, just click on "Add". Trelby now creates a new string.
For page numbers, change that string to what it says below the text field entry: the "$" sign, followed by the word "PAGE" in curly brackets. And maybe you want to add a full stop at the end.
If you hit "OK", Trelby will add page numbers to your header, starting with page 2.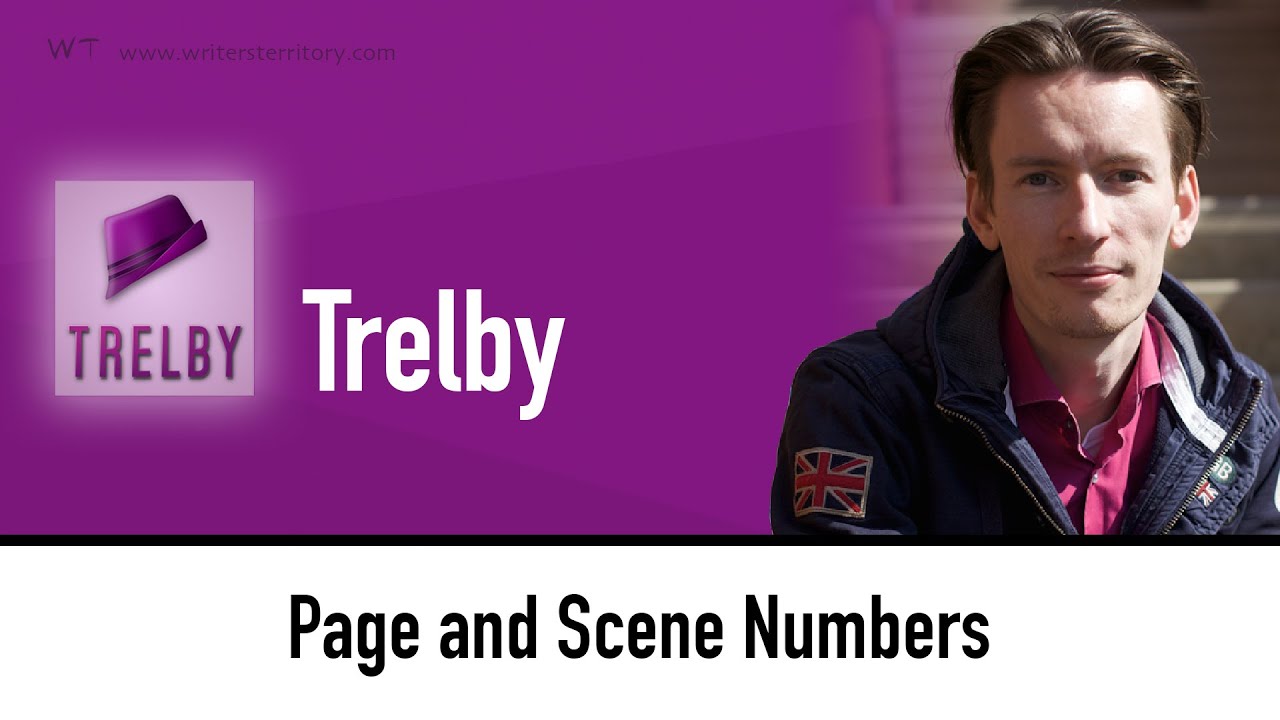 Scene numbers
Let's have a look at scene numbers as well, that's really easy to do. Go to "Script – Settings – Change…" and then choose "Formatting".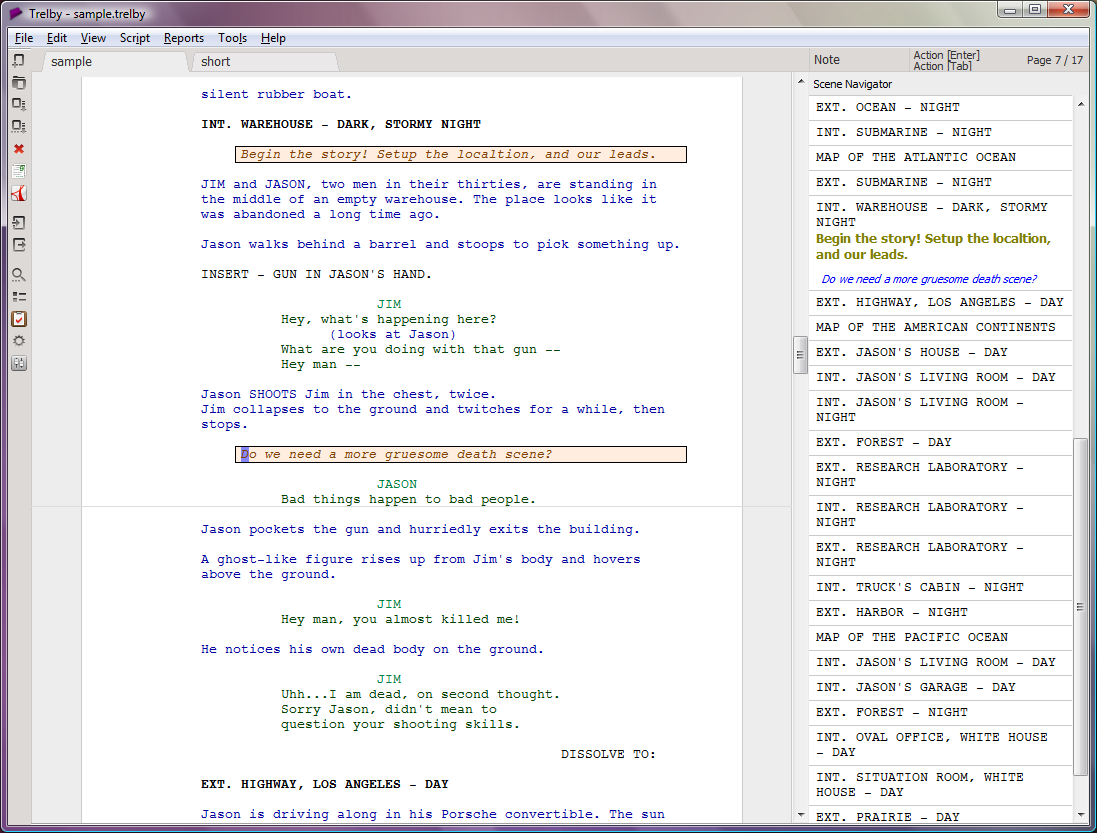 Trelby gives you a checkbox here that says "Include scene numbers". Activate that and you're done.

That's it, if you're looking for more software help and advice for writers, subscribe to my YouTube channel and go to writersterritory.com for more articles and videos on free as well as paid writing software.
If you're missing something, drop me a quick message and tell me what you've been looking for that I should include in future articles and videos.
I want to help you find the perfect writing software for you and help you with problems and questions you might have about the software you already own, so you can go back to your writing as quickly as possible and spread the important stories and messages you want to share with others and hopefully enrich other peoples lives.
If you want to get in contact with me, the links are down below, just drop me a message and I'll respond as quickly as I can.
Have fun writing everybody. See you. Bye.
Did you find this article helpful? Please share...