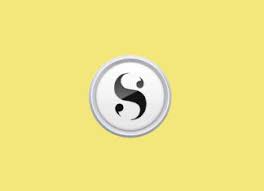 Let me show you how to set up Scrivener properly with cloud services, so you can enjoy all the advantages, like working from wherever you want, without the risk of destroying your project because of choosing the wrong service or setting it up the wrong way. You will also learn how to deal with slow Internet connections.
I'm going to cover these cloud services (click to jump ahead):
Google Drive
Literature and Latte, the creators of Scrivener, definitely advise against using Google Drive. The reason for this is that Google Drive attempts to convert text files and other files you upload. Since your Scrivener project in reality is a bunch of folders that hold many, many text files, altering the messes with scriveners project integrity, and therefore will destroy your work. Or at least make it very hard to recover it.
So, stay away from Google Drive!!
Microsoft One Drive
If you're on Windows 7 or Windows 10 you should be able to use it. However, if you're on Windows 8, make sure that SmartFiles are deactivated.
How to configure Windows to use your files off–line
Swipe from the right side of the screen, tap "Settings". If you are using a mouse, go to the lower–right corner of the screen, move upwards, then click "Settings".
Type or click "Options", turn on "Access of files off–line".
How to configure Scrivener to work with One Drive files
Locate the Scrivener application file on your disk. This is usually one of the following folders:
C:\Program Files\Scrivener
C:\Program Files (x86)\Scrivener
Right–click on scrivener.exe and select "Properties".
Select the "Compatibility" tab
Check "Enable this program to work with One Drive Files"
In case you're having trouble on Windows 8, for example if you're getting an error message that says "Incompatible with this version of Scrivener", or you are not seeing your changes, you should switch to a different service.
iCloud
In an earlier statement, Literature and Latte said that iCloud sync wasn't supported because it's features weren't sufficient for Scrivener's project structure. Therefore iCloud is not supported officially. However, I can report that I never had problems using it. It has to be said though, that I only use it to backup complete projects. I am not working actively in an iCloud folder.
Scrivener Dropbox Sync
Although Literature and Latte recommend using Dropbox, keep in mind that no cloud service is 100% safe.
A Word on Collaboration
You should never try to open the same Scrivener project on two different locations at the same time. It will mess up the internal database and destroy your project integrity.
If the project is open on another machine, Scrivener will warn you. Take it seriously. If Scrivener warns you although the project is not open on another machine, for example if it crashed the last time or if it was copied while it was open, you may open it, but only if you are 100% sure the project has been closed. If you are unsure, make a copy of the project.
After closing the project, always wait until Dropbox has fully synced your files before shutting down your computer.
Use local backups for obvious safety reasons.
On slow Internet connections, lower the auto safe intervals in the scriveners settings.
If you want to learn more about software for writers, look for more articles and videos on writersterritory.com or on my YouTube channel.
If you're missing something, drop me a quick message and tell me what you've been looking for that I should include in future articles and videos.
If you like this article and you're here for the first time please subscribe to my newsletter. I want to help you find the perfect writing software for you and help you with problems and questions you might have about the software you already own, so you can go back to your writing as quickly as possible and spread the important stories and messages you want to share with others and hopefully enrich other peoples lives.
If you want to get in contact with me, the links are down below, just drop me a message and I'll respond as quickly as I can.
Have fun writing everybody. See you. Bye.
Did you find this article helpful? Please share...