With Fade In, you can easily join script files together, or extract parts of them to create new documents.
Extracting means you take several pages from your current document and make a new document out of them. Joining takes two or more Fade In documents and makes one whole document out of them.
Let me show you how to do that.
If you want to extract pages from a project, go to "File – Extract and Join – Extract Pages…" and tell Fade In which pages you'd like to extract. It's pretty similar to a printer dialog where you decide which pages you'd like to have printed. Just enter the the range or the pages you want, separated with commas.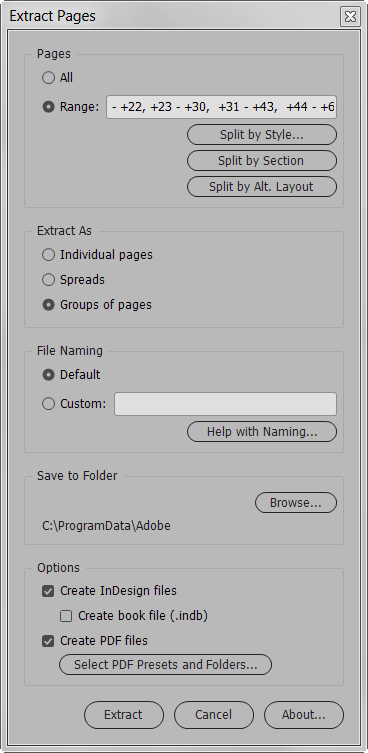 Fade In then creates multiple new documents for you, with the single pages or page ranges you extracted. You can then simply save them with a new name.
If you'd like to Join pages together there are two ways you can do that.
The first option is to append pages to an already existing document. To do that go to "File – Extract and Join – Append Pages" and choose the document you'd like to append at the end of the current document.
The other way to join files is to select two or more Fade In files and join the together to form a completely new document.
Go to "File – Extract and Join – Join Pages" and select the documents you'd like to form a new file. You can then select, I which order you'd like them to appear in your new document with the "up" and "down" buttons on the right side.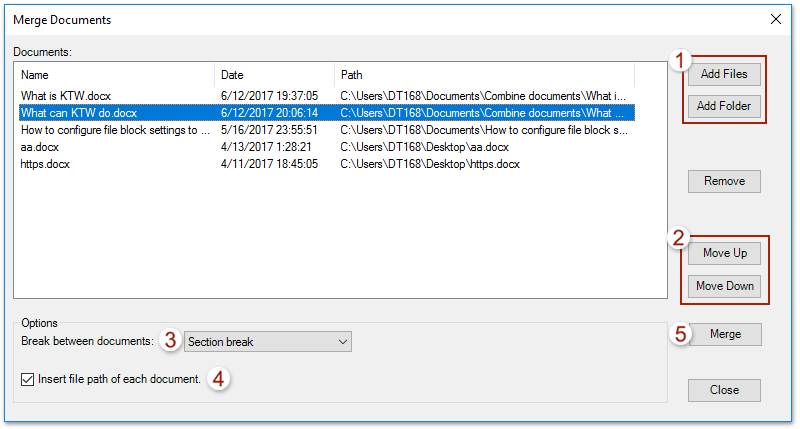 If you're satisfied with your selection hit "OK" and Fade In produces a new document for you, called "Joined Files". And now you can go ahead and save it just like any other document.
If you want to learn more about different Fade In tools and functions, look for more articles and videos on writersterritory.com or on my YouTube channel.
If you're missing something, drop me a quick message and tell me what you've been looking for that I should include in future articles and videos.
If you like this article and you're here for the first time please subscribe to my newsletter. I want to help you find the perfect writing software for you and help you with problems and questions you might have about the software you already own, so you can go back to your writing as quickly as possible and spread the important stories and messages you want to share with others and hopefully enrich other peoples lives.
If you want to get in contact with me, the links are down below, just drop me a message and I'll respond as quickly as I can.
Have fun writing everybody. See you. Bye.
Did you find this article helpful? Please share...