In this article I'm gonna show you three tools that I think are great for writers. Not only because they cost nothing, of course that's great too, but because they offer great functionality.
So, let's get started.
# 3: Sigil
Why Sigil?
Because Sigil lets you create eBooks for free. And it's really simple.
The interface might look a little daunting at first and that's because Sigil lets you go into the code of an eBook. But you don't have to.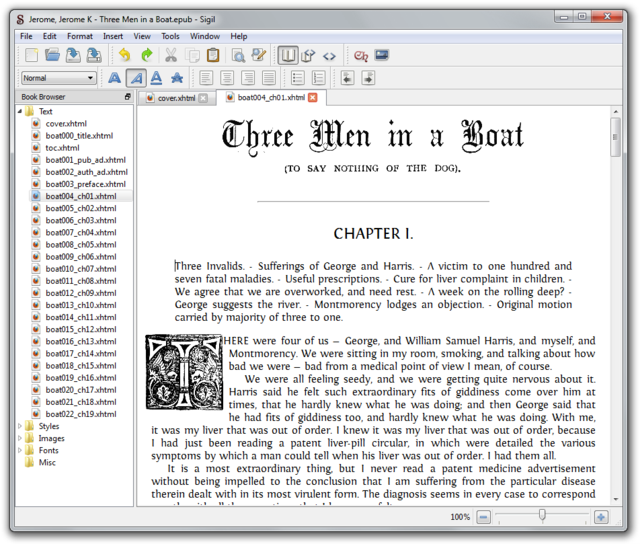 You can use it as a WYSIWYG editor as well. Of course, if you know a bit of html code, or xhtml for that matter, it won't hurt, but even if you don't, Sigil let's you create your own eBooks very quickly and easily.
I've used it a lot to make eBooks out of audio course or webinar transcripts to keep my notes in order and to be able to have them on my e-reading devices like my iPhone or my Sony epub reader.
Let me just give you a super-quick overview of how it works.
Paste in Content
Take your content from, let's say, a word file or any other text file, and paste it into these Sections here. The sections are what will become your chapters later in most cases.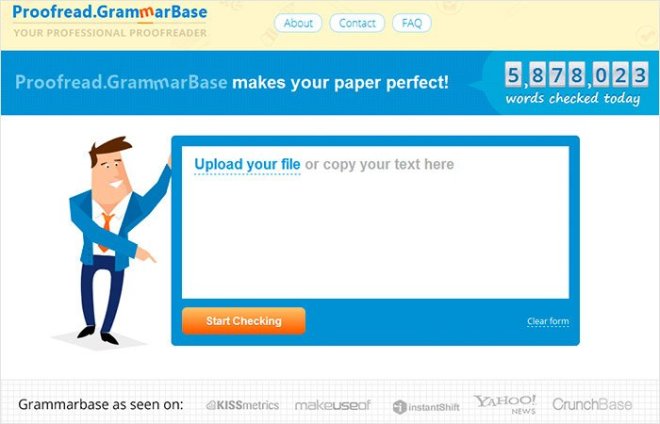 For each document make a new section with right click and "Add blank HTML file".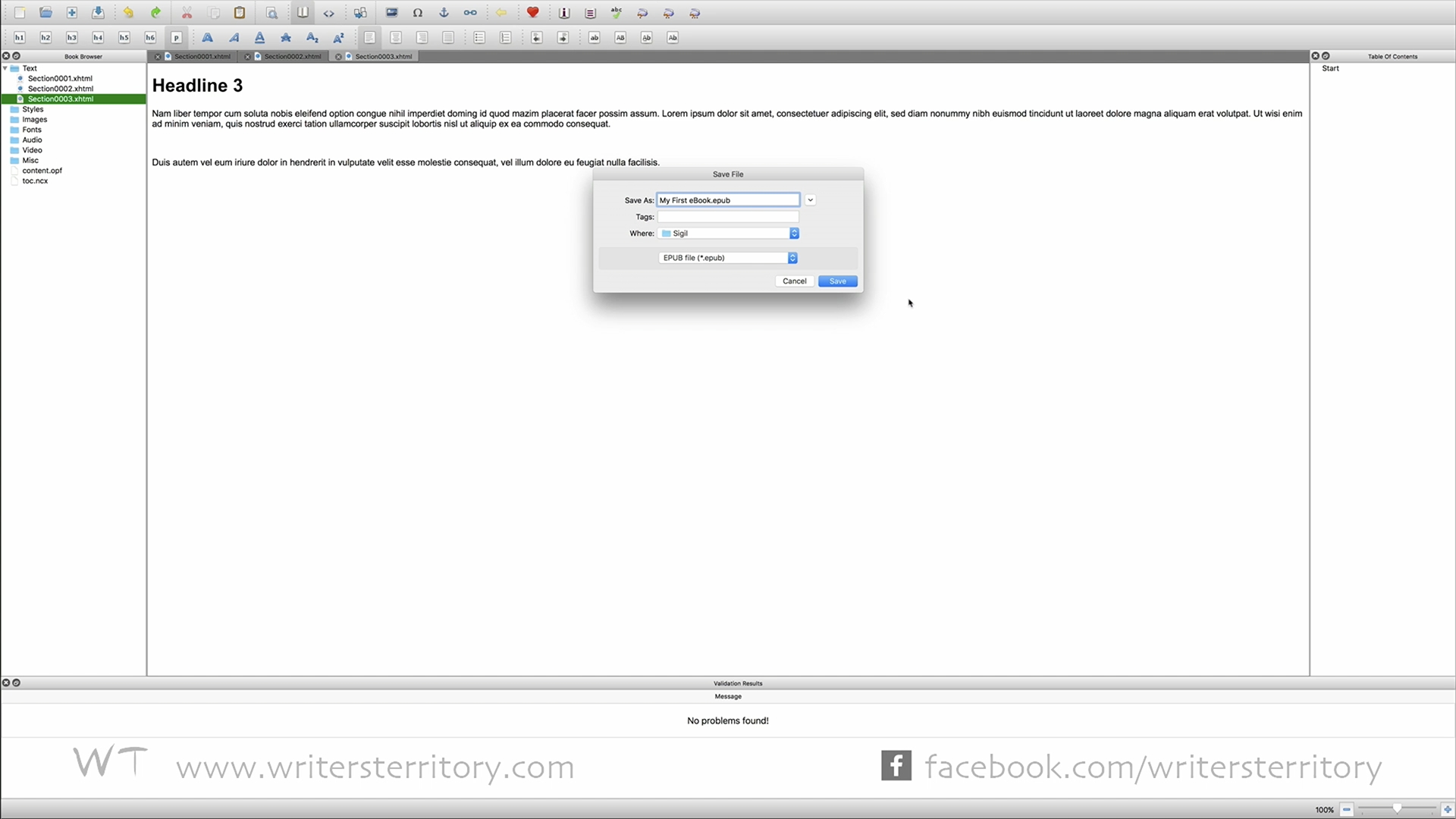 And just paste your stuff in.
Then take the tools in the palette above to do a little bit of formatting. You can define your headlines, bullet points, indentations, and so on.
When you're done go to "Tools – Metadata Editor" and enter "title" and "language", and maybe also "author" if you like.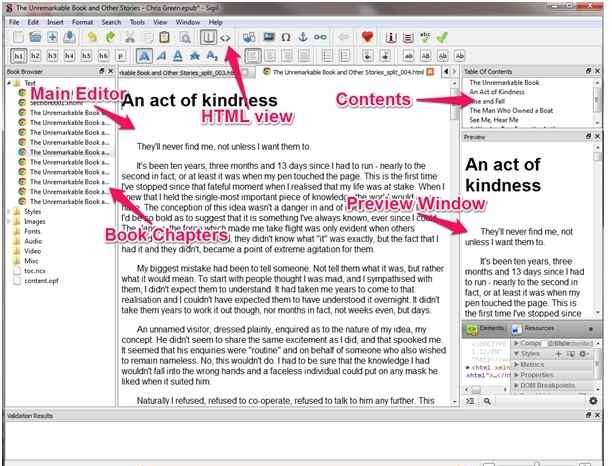 So, that's that, hit "OK" and then let's save this.
Sigil will save it in the epub format. Let's name this "my first epub".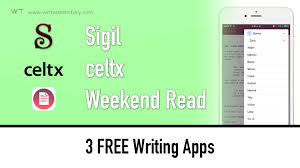 Hit Save. Done. See how easy that was?
Now you can use this on your PC, MAC or any of your mobile devices.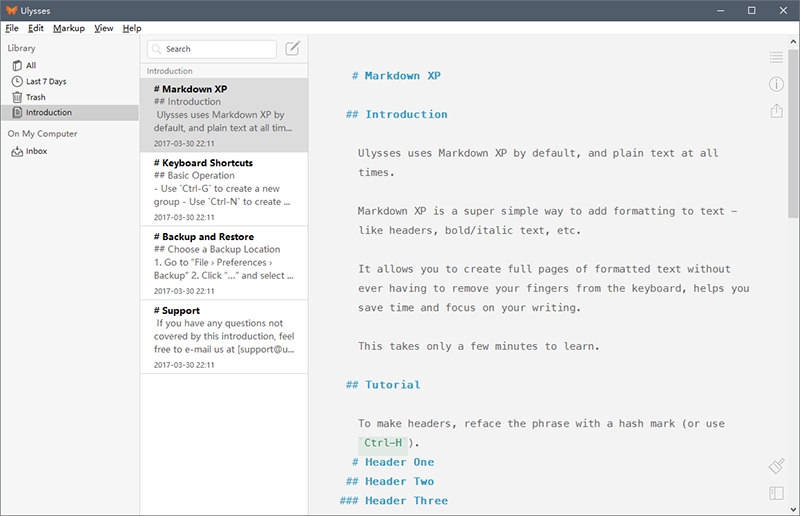 Of course Sigil can do a lot more like embedding pictures, links, and so on, but I just wanted to give you the gist of it.
If you want to download Sigil for free go to the link below in the description.
# 2: Celtx
Celtx is a free online tool for writing screenplays and it's really very easy to use. You need to create an account on celtx.com in order to use it. There are paid versions too that give you a lot of production features as well, but the free version let's you do what most of you will want to do, which is: just write screenplays.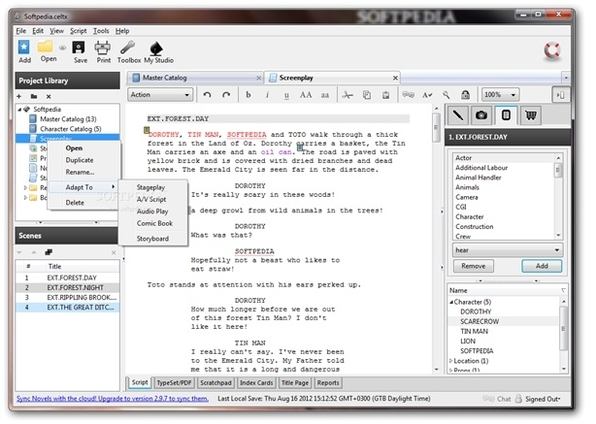 And not only write them, you can also import and export existing screenplays. Celtx even imports pdf screenplays, which is very useful.
You can export in plain text or fountain format, or as pdf. And from there you can go to pretty much any software you like.

Celtx does not export to Final Draft directly. But Final Drat is pretty accurate in interpreting plain text files, so in most cases you shouldn't have any problems.
By the way, there are also celtx mobile apps available in the App Store and on Google Play.
#1: Weekend Read
My number one for today is not a writing app, but it's definitely an app for writers. It's a reading app for iOS. For reading screenplays on the go. It's called "Weekend Read".

What it does is, it takes your pdf screenplay and breaks open the pdf formatting. What you end up with is a screenplay that is easily readable, even on smaller devices like your smartphone.
There is also a paid version that gives you the full functionality like iCloud support or an unlimited number of screenplays you can store in the app, but even the free version is very nice and if you need to or want to read a lot of screenplays while you're underway, it's definitely worth a try.
Go to the App Store and look for it there.
So, that's it, that's my top three free writing software tools, if you're interested in more reviews or tutorials subscribe to my e-newsletter or my YouTube channel.
I want to help you find the perfect writing software for you and help you with problems and questions you might have about the software you already own, so you can go back to your writing as quickly as possible and spread the important stories and messages you want to share with others and hopefully enrich other people's lives.
If you want to get in contact with me or comment, ask questions and the like, the links are down below, just drop me a message and I'll respond as quickly as I can.
Have fun writing everybody. See you. Bye.
Did you find this article helpful? Please share...