In this article I'm going to show you how to format dual dialogue in Scrivener.
Oftentimes in a script you want to format two blocks of dialogue side by side if two characters are speaking at the same time.
The Usual Approach
In most screenwriting software packages you have an extra function for this in the menu, somewhere it says, "dual dialogue" or something similar.
The Scrivener Approach
In Scrivener it doesn't quite work that way although it's still very easy to do. It's just somewhat hidden.
Let's have a look.
Open your script and select the two dialogue blocks that you want to appear side-by-side.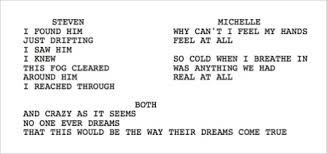 Then Go to "Format – Formatting – Preserve Formatting". Now you see Scrivener draws a blueish box around the selected dialogue.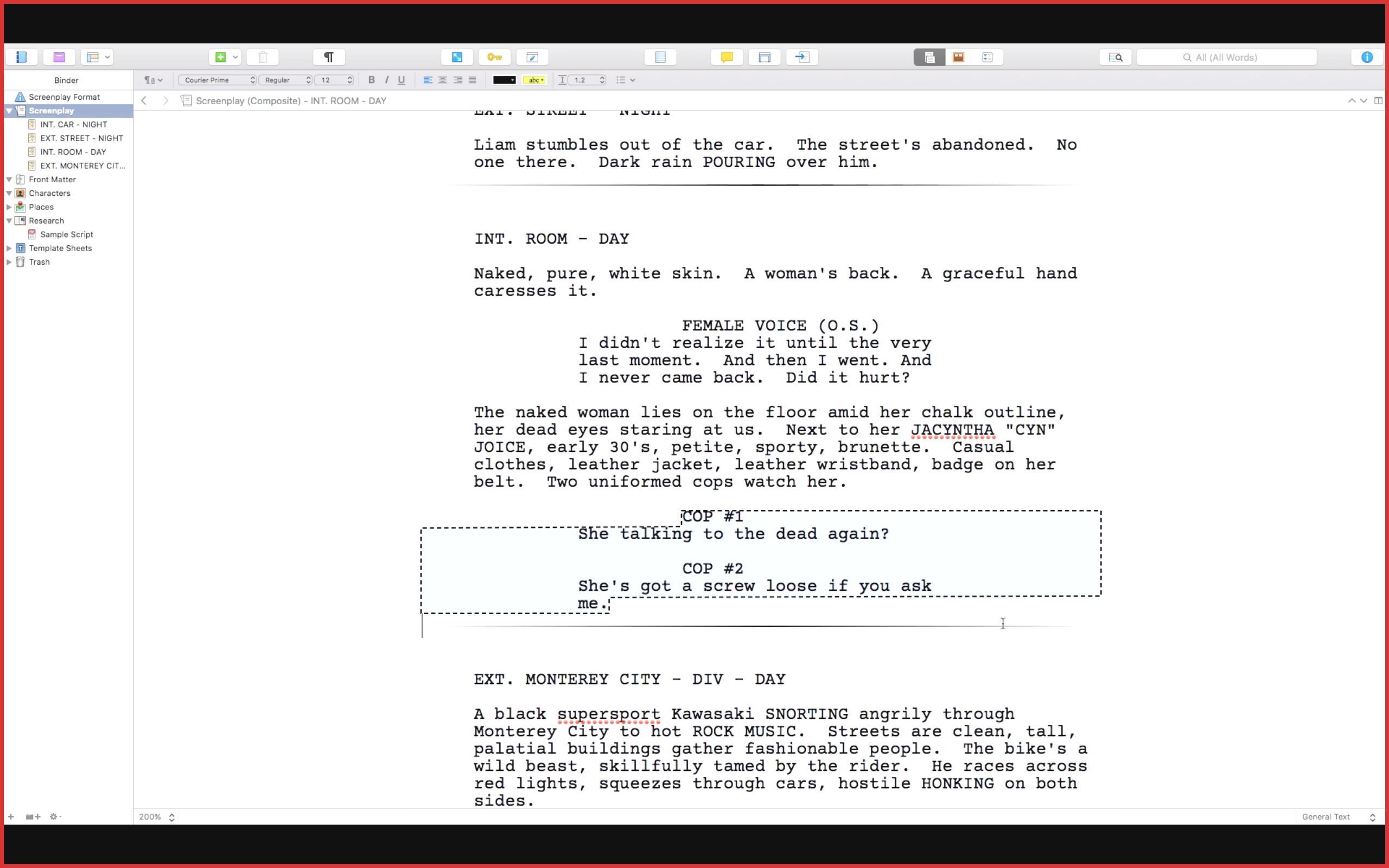 If you now export this file with the Final Draft Compiler and you open the file inside of Final Draft you see: the two blocks of dialogue appear next to each other.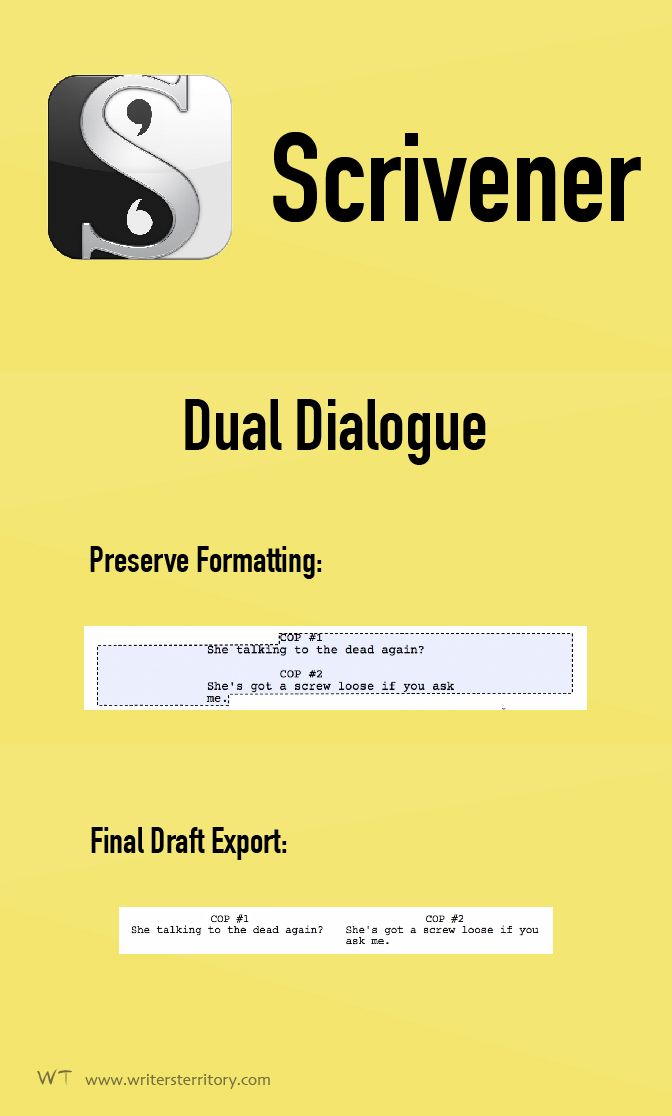 So, there is is. The hidden dual dialogue function of Scrivener.
A couple of things to keep in mind though:
This doesn't work with all export formats. It works with Final Draft and fountain, but not with pdf for example.
However, it doesn't affect pdf output in any negative way. Because normally, the preserve formatting function just tells the compiler to leave the text in the blue box as it is. Since this is already formatted as screenplay the compiler will not touch it in any way and the pdf output is not affected at all.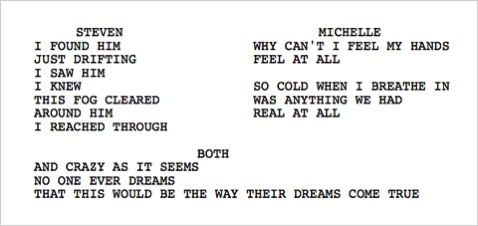 If you like this article and you're here for the first time please subscribe to my newsletter. I want to help you find the perfect writing software for you and help you with problems and questions you might have about the software you already own, so you can go back to your writing as quickly as possible and spread the important stories and messages you want to share with others and hopefully enrich other peoples lives.

If you want to get in contact with me, the links are down below, just drop me a message and I'll respond as quickly as I can.

Have fun writing everybody. See you. Bye.
Did you find this article helpful? Please share...